Integrated management systems for boilers
Integrated management systems are available on some of the Ashwell Biomass & Heating supplied boilers. It allows easy monitoring of the heating system through a separate control panel. Each BMS is designed specifically to the customer's requirements. These can include a remote access facility to allow online connection to the control panel to easily identify issues without physical attendance within the boiler room.
Biomass servicing for domestic & commercial customers
Ashwell Biomass & Heating can ensure that the life of your biomass boiler system is prolonged with the implementation of one of our service and maintenance packages. Contact us now to discuss your needs.
To ensure your boiler performs at its best, it is imperative to have it serviced regularly. This will aid the boiler to run efficiently and effectively. Day to day, weekly and monthly maintenance is also strongly recommended. Regular cleaning of the flue, the ash container and other appropriate components all contribute to the upkeep of the boiler. All of the above will help reduce the risk of costly and recurring breakdowns.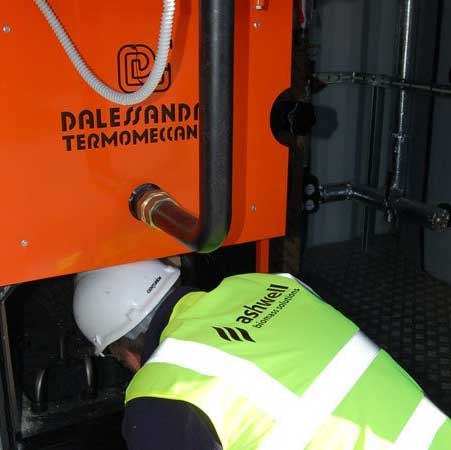 Call-outs
We aim to attend all priority breakdowns within 48 hours. Carrying out an initial diagnosis over the phone where possible ensures that our experienced engineers arrive with the correct equipment to have your boiler back up and running as quickly as possible.
With our servicing and repairs, you can:
Silver package
from £200*
Our silver package includes a major service only
Gold package
from £360*
Includes both a major service and minor service
Gold plus package
from £648*
An annual maintenance contract which includes a major and interim service. This package is designed for boilers with higher usage and involves a more in depth clean out of the boiler also during the winter period
* Prices subject to location and boiler output
Gold & Gold Plus package contracts all benefit from discounted labour rates (10%) for breakdown call-outs for the duration of the contract
T&C's can be found on your quotation
Major service (Summer)
A visit normally carried out during the summer period when the boiler is off. If it is running during this period, the boiler will need to be switched off prior (normally 24 hours) to attendance. Work includes:
Internals within the heat exchanger are thoroughly inspected and cleaned. All airway ports, primary and secondary are cleared of carbon buildup.
Boiler and bunker feed screws are examined and cleaned where necessary.
Geared motor units, seals and bearings checked and greased where necessary.
Inspection of anti-burn back protection/safety equipment.
Inspection of automatic ignition system.
Electrical inspection of boiler connections and control panel.
Upon completion, a service report will be issued and notification of any remedial work required.
Minor service (Winter)
A visit during the winter period carried out whilst the boiler is operating. Work includes:
General inspection of the boiler
General inspection of associated feeding equipment
A flue gas analysis to report on the efficiency of the boiler during working conditions
Upon completion, a service report will be issued with data attached and notification of any remedial work required.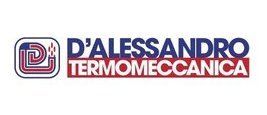 Biomass boiler breakdown cover and repairs
Ashwell Biomass & Heating can attend, investigate and repair biomass boiler breakdowns. If your boiler is experiencing problems, please contact our office, who will arrange for an experienced biomass service engineer to contact you. We can also provide ongoing breakdown cover within our service and maintenance packages.
Reduce the risk of a breakdown
Ensure your boiler is maintained regularly by taking out one of our service and maintenance packages. At Ashwell Biomass & Heating, our engineers carry out inspections to reduce the risk of un expected breakdowns. Add that extra piece of mind by adding breakdown cover.
Emergency boiler repairs
Has your boiler broken down? We will endeavour to get you back up and running as swiftly as possible. Contact our office to discuss your concerns and one of our engineers will contact you to help. We also provide an out of hours service, where we have a dedicated engineer to speak to in your hour of need.